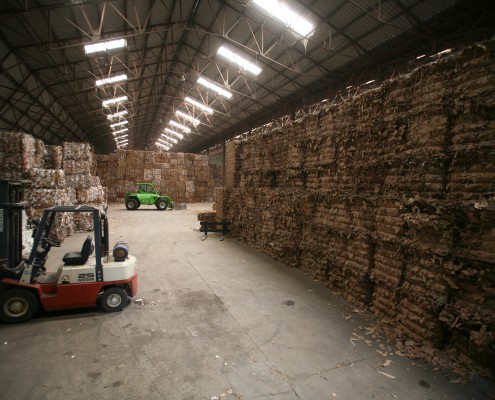 World Paper was founded in 1994 from Mr. C. van der Laan, first he started as a agent for several companies. Due to growing business contacts en positive developments, Mr. van der Laan decided to do the trading on his own name after a few years. He rented a warehouse in Delfzijl to create a certain stock of paper. Soon the company expanded the need of warehouse space went up.
World Paper bought the first warehouse in Oude Pekela, and during the years the permanent growing process continues, and World Paper becomes the owner of 3 more warehouses, and for efficiency reasons also the office and logistic moves from Winschoten to Oude Pekela. Today World Paper is a global partner in al kinds of paper trading with agents at several continents. Mostly all of our material is loaded in containers for shipping all over the world.
Our most important customers are companies in paper & board industry, graphic industry an several companies with activities in for example paper recycling. Our specialized knowledge and expertise makes us a reliable partner and one of the most leading companies in the paper industry.